Treatment at In Motion Orthopedic and Sports Acupuncture
Serving the communities of Mesa, Gilbert, Chandler, Tempe, Scottsdale, Fountain Hills and Apache Junction.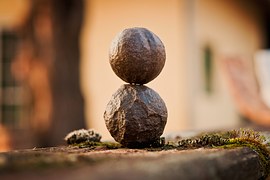 At In Motion Orthopedic and Sports Acupuncture we are dedicated to help you get back to doing the activities you love and more. Our personalized comprehensive treatments are designed to restore your health, energy and vitality. Our approach is unique because we integrate Western orthopedic assessment with the fullest power of Chinese medicine. This allows us to provide you with the most comprehensive and effective treatments possible. This unique integrative approach allows us to fully understand the source of your condition, why it occurred and how to resolve it.
Acupuncture
Denise has studied a variety of acupuncture styles with some of the most internationally respected Doctors of Chinese Medicine. Because each person responds differently to treatment, Denise uses different styles individually tailored to meet your health care needs.
Acupuncture Treatment for Orthopedic Conditions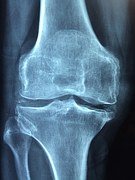 Chronic pain changes people's lives. It negatively effects our mood, energy levels and relationships. People who were once active, outgoing and engaged in life find themselves only able to manage their pain. Unfortunately, pain medication masks the cause of pain leaving it unresolved. Acupuncture is highly effective for treating many types of joint pain. From arthritis to tendonitis to sprains and strains that just won't heal, acupuncture addresses the root cause of pain to ensure a complete recovery. Acupuncture restores people's lives.
The World Health Organization recommends acupuncture for the following orthopedic conditions: • Arthritis • "Frozen shoulder", "tennis elbow" • Localized traumatic injuries, sprains, strains, tendonitis, contractures • Low back pain • Muscle pain, swelling, stiffness and weakness • Osteoarthritis • Sciatica • Work and sports related injuries. In addition, we have successfully treated post surgical pain, pain from herniated and degenerated discs, stroke recovery, carpal tunnel syndrome, neck pain and headaches.
Acupuncture for Athletes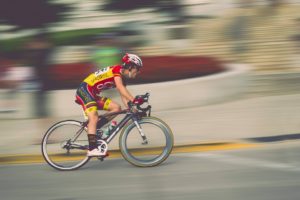 Whether it is winning a medal, achieving a personal best or simply completing an endurance event, every athlete is looking for a competitive edge. Acupuncture offers an enormous advantage for athletes who utilize it. Acupuncture alleviates pain, reduces swelling and bruising and speeds healing. We also address muscle tightness and fascial adhesions which restrict range of motion and mobility. Every athlete knows that increased range of motion and mobility lead to increased sports performance. Poor sleep, stress and fatigue also affect sports performance and can be effectively treated by acupuncture. We have successfully helped competitive and recreational triathletes, cyclists, runners and even para Olympians.
Acupuncture for Masters Athletes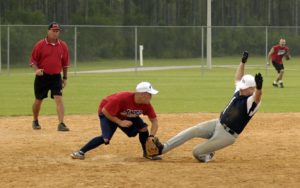 Years of hard charging take a toll on the body. Masters athletes often feel the effects of old injuries from many years ago. In addition, acute injuries are much slower to heal and Masters athletes need more recovery time from intense workouts. The good news is in our clinical experience, regular acupuncture helps Masters athletes recover more quickly from injury and prevent injuries from occurring in the first place. Whether it is wanting to throw a ball overhand again, play golf without back pain or continue to compete at a high level, regular acupuncture helps master athletes continue to maintain a high level of performance. We have successfully worked with World Senior Softball Championship players, Masters competitive tennis and baseball players.
Tuina (Chinese Massage)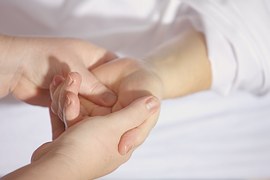 Tuina or Chinese style massage is an important part of treatment for patients with orthopedic conditions. Tuina combines massage techniques with gentle stretching and mobilization. It can be used to further alleviate pain, swelling and muscular spasm and to increase range of motion. It also corrects postural imbalances that are often the root cause of pain and loss of mobility.
Herbal Medicine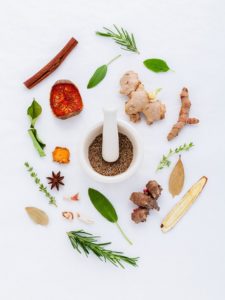 Herbal medicine is a wonderful complement to acupuncture treatment. Herbal formulas provide vital nutrients that have specific healing actions for muscles, tendons, ligaments, bones and our internal organs. At In Motion Orthopedic and Sports Acupuncture we use both internal and external herbal formulas. Internal formulas work from the inside of the body to decrease inflammation and pain and provide the necessary nutrients to heal injured tissue. These formulas also strengthen the body, increase energy, and optimize the function of our internal organs. External formulas are applied to the surface of the skin. They work from the outside to reduce pain and swelling and to speed the healing of injured tissues.
We use only the highest quality certified good manufacturing practices (GMP) herbs.
Nutritional Counseling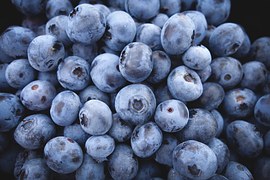 The role of food as medicine is very important in Chinese medicine. Certain foods help us heal, while other foods hinder our progress. Patients suffering from chronic pain benefit immensely from an anti-inflammatory diet. We work together to help you learn which foods to choose and which foods to avoid for your constitution.