Ha! Trick question.  You can't raise your hand because you have shoulder pain!  And I'll bet you can't throw a ball, hit an overhand serve in tennis or even take a gallon of milk out of the refrigerator.  Have you stopped doing the activities you enjoy or stopped playing the the sports you love?  Or maybe you find that you need more help lifting even small things around the house?  You don't have to live with it.  Here's a story on just how fabulously effective acupuncture is at alleviating shoulder pain: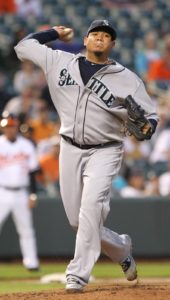 I belong to a great Wednesday morning networking group called SNRG, located in Gold Canyon, AZ.  I had given a fun presentation on how Chinese Medicine looks at the aging process.  After my talk each member shared a testimonial about another member's good work and service.  One member mentioned that he had come in to see me and could barely lift his arm to 90 degrees.  After 3 treatments he regained full range of motion and has been pain free for 3 years.  Another member chimed in that  he had had the same problem and that he had come to see me for several treatments and he has been pain free for almost 2 years.  Another member stood up raised his hand overhead and said "Well you guys aren't the only ones who can do that.  I've been in to see Denise too!"  I was very touched.
Shoulder pain typically responds well to acupuncture and the results are generally long lasting.
Raise you hand, pick up the phone and give us a call if you would like your shoulder pain to go away.  In Motion Orthopedic & Sports Acupuncture located in Mesa, AZ.  480-832-0966
Photo by Keith Allison