If you are ready to take control of your health and get back in motion, then call our clinic today at 480.832.0966 and set up your first appointment. We are never to busy to help you!

Check out our blog for the latest events and news.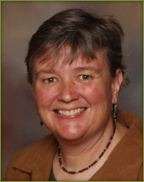 Our Mission is to Help you:
Stay active, strong and pain free.
Restore your health so you can reclaim your life.
Correct the root causes so recurrence is minimized.
Rebuild a solid foundation of health, strength and vitality for life.
480-832-0966
4435 E. Broadway Rd. Suite 4
Mesa, AZ 85206

Click Image or Click Here to see larger map
"After knee surgery I was unable to lift my leg enough to climb a stair. I couldn't make the stair so she adjusted the needles then I tried again. Then she adjusted the needles again and then I could lift my foot up. I've had acupuncture from 10 different acupuncturists, but never from someone specializing in orthopedic acupuncture. What she did was amazing." - JK
READ MORE
Pain or loss of mobility is a warning sign from our body that something is very wrong. It is telling us that we need to take action immediately and make changes in our lives. My own personal experience has taught me that ignoring pain will not make it go away, and hoping to wake up with mobility suddenly restored is wishful thinking...
READ MORE