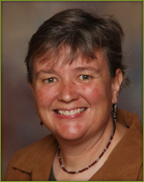 Meet Denise Jenderzak
L.Ac., Dipl. Ac., Dipl. C.H., MTCM
Denise is passionate about helping athletes and active people overcome chronic pain and injuries. She has successfully helped hundreds of patients struggling with many types of painful conditions including back pain, neck pain, shoulder pain, hip pain and knee pain due to a variety of causes.
Denise discovered the power of alternative medicine after developing severe debilitating knee pain from many years of extreme skiing and working as a ski instructor. Unable to ski or even climb stairs, she was told by conventional medicine that her knees "were normal for her age". Finding anti-inflammatory medication ineffective and wishing to avoid surgery Denise discovered the power of holistic medicine. After a month of treatments she was back carving up the powder. Inspired by this amazing transformation, she aspired to help people in the same way.
Denise Jenderzak is a licensed acupuncturist and nationally certified in acupuncture and Chinese herbology. She has over 20 years experience in health care working as a research scientist, neuromuscular therapist, educator and practitioner of Oriental medicine. She specializes in orthopedics, neurology, spine care, pain management and sports medicine.
Denise is a candidate Diplomate in Acupuncture Orthopedics and is certified in Integrative Sports Medicine. She is highly skilled in the evaluation and treatment of orthopedic conditions and integrates western assessment with advanced acupuncture and massage techniques. This unique style provides more effective treatments for all types of orthopedic issues from chronic pain, acute sprains and strains to pre and post surgical pain. She also utilizes herbal therapies and nutritional counseling to further ensure complete recovery.
In addition, Denise is honored to have studied with the highly esteemed neurologist Dr. Zhu and uses his scalp acupuncture technique in the treatment of neurological conditions ranging from pain, numbness and tingling to Parkinson's, migraines and post-stroke recovery.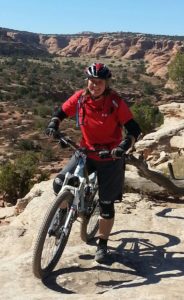 Denise has lectured on Oriental Medicine at Northeastern Illinois University, Mercy Hospital and the Neurologic and Orthopedic Hospital of Chicago. She has also been interviewed on several occasions by Fox News. Denise earned her Master of Traditional Chinese Medicine from Five Branches Institute in Santa Cruz, CA. She also completed an advanced clinical internship at Zhejiang University of Traditional Chinese Medicine, Hang Zhou, China specializing in the treatment of migraine headaches and women's health issues. Denise's treatment philosophy is to work together as a team with each individual, meeting them where they are in their own healing process and gently guiding through the course. She strongly encourages each of her patients to actively participate in their health care.
Denise spends her free time hiking, backpacking, mountain biking, skiing and studying native edible and medicinal plants. She has competed in downhill ski racing, mountain bike racing and cyclocross. Denise is a member of the American College of Sports Medicine, American Acupuncture Council and the Arizona Society of Oriental Medicine and Acupuncture.